If You Were Hurt at Work
We Can Help

AUTHORIZED WORKERS' COMPENSATION BOARD DOCTORS
Internists
Pain Management Doctors
Orthopedists
Surgeons
Dentists
Plastic Surgeons
Chiropractors
and Physical Therapists
DIAGNOSTICS
X-Rays
CT-Scans
MRI
EMG
NCV
Ultrasound

DEDICATED CONCIERGE TO HELP YOU THOUGH THE PROCESS

BRAND NEW FULL SERVICE FACILITY

CONVENIENTLY LOCATED WITH FREE ON-SITE PARKING
WHAT IS WORKERS' COMPENSATION?
Workers' Compensation is insurance that provides cash benefits and/or medical care for workers who are injured or become ill as a direct result of their job.
Employers pay for this insurance, and shall not require the employee to contribute to the cost of compensation. Weekly cash benefits and medical care are paid by the employer's insurance carrier, as directed by the Workers' Compensation Board. The Workers' Compensation Board is a New York State agency that processes the claims.
A claim is paid if the employer or insurance carrier agrees that the injury or illness is work-related. If the employer or insurance carrier disputes the claim, no cash benefits are paid until the workers' compensation law judge decides who is right.
WHAT TO DO IF YOU ARE INJURED ON THE JOB
If you are injured on the job, you must follow these simple steps:
OBTAIN
first aid or other necessary medical treatment as soon as possible. The treating health care provider must be authorized by the Workers' Compensation Board, except in an emergency situation. The cost of necessary medical services is paid by your employer or your employer's insurance carrier, if the case is not disputed.
NOTIFY
your supervisor about the injury and the way in which it occurred, as soon as possible. An injured employee who fails to inform his or her employer, in writing, within 30 days after the date of the accident causing the injury, may lose the right to workers' compensation benefits.
COMPLETE
a claim for workers' compensation on Form C-3 and mail it to the nearest office of the Workers' Compensation Board, if there is lost-time. If a claim is not filed within two years from the date of the injury or disablement from an occupational disease, (or after disablement and after you knew, or should have known that the disease was work-related), you may lose your right to benefits.
CAN I GET WORKERS COMP FOR A HERNIA?
WHAT IS A HERNIA & WHAT CAUSES IT?
A hernia is an injury that occurs when an organ (or fatty tissue) pushes through a weak spot or tear in the surrounding muscle tissue, often caused by sudden pressure forcing the organ or tissue through the weak spot. The most common types of hernias occur in the groin & the stomach region.
Although other factors, such as obesity & smoking, can increase a person's risk for hernias, heavy lifting is a very common cause of hernia injuries & as such is a common complaint for patients seeking workers compensation.
IS MY HERNIA INJURY COVERED BY WORKERS COMP?
To be eligible for workers' compensation, you must be able to prove that your hernia is a work-related injury. This means that you need to demonstrate that it was caused by an accident while doing your regular work duties, caused by the conditions of your work, or aggravated by the conditions of your work if it was already a pre-existing condition.
Hernia claims are treated the same as any other workplace-related injury claim, but they are generally easier to prove, especially if the following occurs:
The hernia was caused by a specific occurrence.
You experienced sharp and/or burning pain & felt as if you strained something.
Here are some examples of a specific occurrence. If your hernia occurred while you were at work doing some of the following, or shortly afterwards, there's a good chance it's work-related:
Were you lifting heavy boxes into, or out of, a truck?
Were you helping other employees trying to move a heavy piece of equipment?
Were you pulling hard on something that wouldn't come unstuck?
Were you participating in prolonged lifting of relatively smaller loads without a break?
Most importantly, if you've experienced a hernia, go see a doctor as soon as possible. Also, do not wait to notify your employer of any injury, and file a claim. Most states have statutes of limitations on when you can file your claim.
We here at Emu Health can assist you fully with both the legal process of filing the claim & the medical care to treat your hernia injury.
Meet Our Personal Injury Doctors
Our office is fully staffed with certified Workers Compensation doctors and specialists
Our highly trained and experienced doctors integrate medical expertise with state of the art technology and strive to provide the highest quality of healthcare with uncompromising dedication to the well-being of our patients. Our goal is to restore all who we treat to the highest possible level of function and rapid recuperation.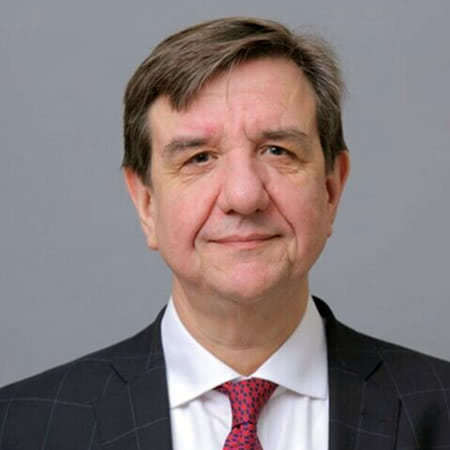 Dr. Panagiotis Manolas
Dr. Panagiotis Manolas is a trusted surgeon, who earned his medical degree from the University of Athens School of Health Sciences. He chose to do a residency in surgery at New York-Presbyterian Brooklyn Methodist Hospital and a residency in plastic surgery at the State University of New York, Downstate Medical Center, NewYork-Presbyterian Brooklyn Methodist Hospital to enhance his clinical abilities.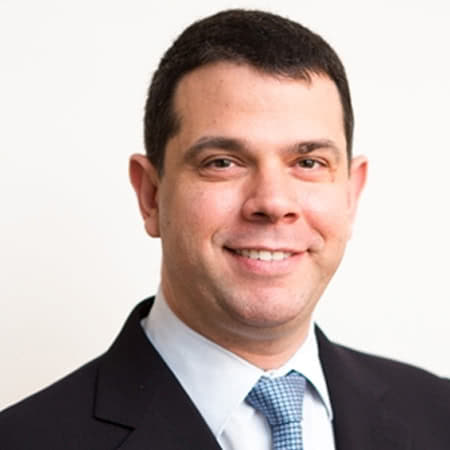 Dr. Yaniv Larish
Is a urologist and surgeon treating both men and women. His expertise is in treating complex kidney stones, enlarged prostates (BPH), incontinence, erectile dysfunction, infertility, and urological cancers. His dedication to patients and their families drives his belief in prompt evaluation and care. As such, same day appointments are available for urgent issues.
Medicare & Medicaid
Healthfirst
Healthplus
Fidelis
Workers Compensation
No Fault