EMU Health is a multi-specialty outpatient medical facility, located at 83-40 Woodhaven Blvd. in Glendale, Queens, featuring a state-of-the-art Ambulatory Surgery Center and newly renovated multi-specialty Physician Offices.
Equipped with the latest technology, warm staff, large parking lot, and easy access via public transportation; EMU is becoming widely known for bridging the gap between quality healthcare and a convenient patient experience.
EMU has successfully recruited top physicians from around NYC to join its medical family.; and the EMU Team offers a wide array of health services, including but not limited to: Women's Health (OBGYN), Endocrinology, Orthopedics, Cardiology, Radiology, Urology, Gastroenterology, Pain Management, Plastic Surgery, Dentistry, Workers Comp. & No-Fault care, in addition to its 5 operating room Ambulatory Surgery Center..
Most major insurance plans are accepted, including Medicare & Medicaid, Healthfirst, Healthplus, Fidelis, Workers Compensation, No Fault, and many more. Click here to view a complete list of accepted insurances.
Many of our partner physicians are also affiliated with top NYC hospitals such as NY Presbyterian, NYU Langone, North Shore, Lenox Hill, Montefiore Hospitals, and more! Click here to view a complete list of our partner physicians.
In the words of our Founder & CEO, Daniel J. Lowy, "EMU Health was founded to make a difference in the lives of Queens residents by providing high-quality, accessible health care."
The EMU Women's Health Division has been called exceptional thanks to our experienced doctors, new technology (such as a 3D Mammography machine), and experienced staff.
Head of the women's health division is Chief Clinical Executive, Efrat Yaish, an accomplished women's health care professional with over 16 years of experience in Manhattan. Yaish is leading EMU's charge in creating a women's health experience that focuses on quality and convenience.
EMU's Pain Management team is anchored by board-certified Anesthesiologists who specialize in non-invasive procedures to relieve your pain.
Our Orthopedic Services boast an on-site surgical center, as well as a strong orthopedic doctor roster featuring doctors in partnership with leading teaching hospitals such as Mount Sinai and Northwell Health.
We truly pride ourselves on maintaining a personalized approach to healthcare. 'We treat people like people — not numbers' is the core of our company culture, implemented by our CEO, Daniel Lowy.
With elite, personalized service that focuses on quality, not quantity, the future of healthcare is right here at EMU Health in Glendale, Queens.
Our History
EMU Health was founded by Mr. Daniel J. Lowy in March of 2016 after the acquisition of Queens Surgical Center ('QSC"). QSC is the second ambulatory surgical center Mr. Lowy has developed, the center has been providing services to the Queens community for 25 years with surgeons at QSC having performed 6,000 ambulatory surgeries per year.
An established participant in the Queens medical community Mr. Lowy, Founder and CEO of EMU Health intends to bring EMU's vision of providing all residents of the various communities in Queens with the highest quality medical and surgical services in one convenient state of the art professional and caring environment that will not only treat patients but educate them for better healthcare.
EMU is already uniquely positioned to deliver surgical solutions to physicians and their patients as we now have expanded our services to the communities with the addition of an on-site Diagnostic Testing and Treatment center and a Women's Health center in one convenient outpatient setting.
EMU Health has already committed an initial investment of $5 million towards the infrastructure of a state of the art facility so that our elite group of physicians and surgeons are able to continue providing their patients with the highest quality service in a unique top of the line facility.
OUR VISION
I founded EMU Health with a specific goal-to make a difference in the lives of our Queens neighbors by providing high-quality health care in the communities where they live. Queens is a wonderful place – home to over 2.5 million people, it is the epi-center of the melting pot where health care providers are struggling to keep up with demand. The transition of national health care has made the situation worse in Queens. There are too few providers, while declining reimbursement and increasing costs all contribute to a bad recipe for the future of health care for our melting pot. EMU Health provides a dynamic opportunity for doctors to improve health care delivery. EMU Health is uniquely positioned to improve the day-to-day operations, financial management, and strategic planning for physicians, which allows providers the freedom to focus on what they do best – deliver great patient care. EMU Health seeks to partner with doctors to provide them with the management support they need in today's world without sacrificing the ownership of their practices and the decision-making that is critical to helping people. I believe in helping people by making a difference in the quality of their lives. Our Ambulatory Surgical Center, Diagnostic Treatment Center, and Management Services Organization are the tools through which together, we can begin this worthy journey. I hope you will join EMU Health and become part of the solution.
Daniel Lowy
Chief Executive Officer
Founder
OUR CORE VALUES
Producing wold class health care
Developing potential through learning and mentorship
Trusting each other and encouraging open communication
Continuous committment to quality, efficiency, and innovation
Respect and friendship to each other and to all who cross our paths
Meet Our Team
Executive Management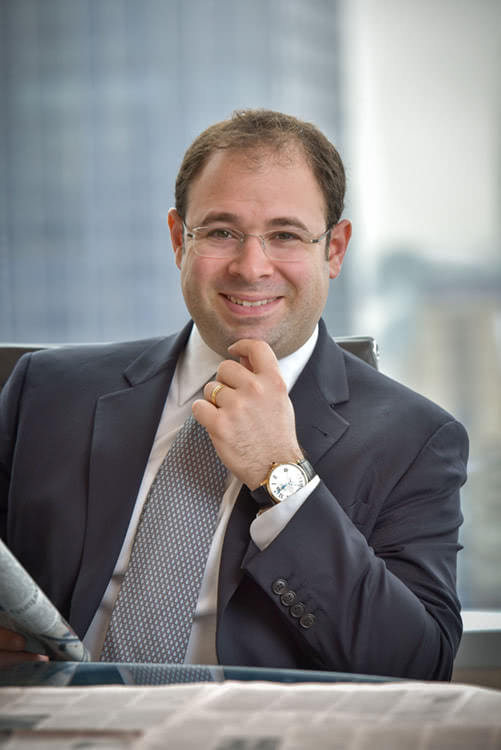 Daniel J. Lowy
Founder & CEO
Daniel is a seasoned financial expert with a track record for identifying underperforming businesses and executing successful business turnarounds. He received his MBA in Finance & Entrepreneurial Management from The Wharton School and his Bachelor's in Economics & Finance and Master's in Commerce from the University of New South Wales. Daniel has a broad range of executive and investment experience in the U.S. and international marketplace, with a particular focus on healthcare.
Daniel's Philanthropic Initiatives
The Queens Museum
New York Presbyterian Hospital – Queens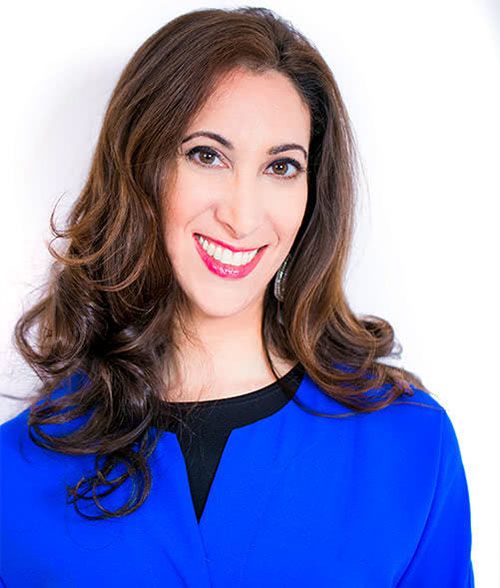 Efrat Yaish, PA-C
Chief Clinical Executive and Principal
Efrat Yaish is the Chief Operations Officer. Efrat earned a BA in Biology, with a minor in Business, from Stern College at Yeshiva University. She went on to earn a degree, with Honors, as a Physician's Assistant from the prestigious Pace University- Lenox Hill Hospital Program. Efrat has over 15 years of experience as a Physician's Assistant specializing in Women's Health serving patients throughout NYC. Efrat has displayed her business and health care talent at such hospitals as NYU-Langone , Mt. Sinai, and Hackensack University. Efrat is also proud to serve a volunteer for many Jewish organizations counseling women on fertility and related health issues.