We Treat Any Orthopedic Condition
Sports Injuries
Fractures
Bursitis
Shoulder Injuries
ACL/MCL Injurues & Reconstruction
Hip Conditions & Replacements
Arthritis
Carpal Tunnel Syndrome
Foot & Ankle Problems
Looking for an Orthopedists? You've come to the right place!
Emu Health has the most preeminent Orthopedist in Queens, NY. Our top of the line facilities has the newest equipment and methods of treating those suffering from any injuries or conditions dealing with the tendons, ligaments, bones, or joints.
Our clients range from children and athletes to adults and the elderly. If you have been injured and feel discomfort and pain our orthopedic center will create a customized rehabilitation program working with patients every step of the way. With minimally invasive surgery and diagnostic techniques we can pinpoint the source of the injury and use that to launch into a full recovery.
Our Queens location has some of the best trained and highly experienced doctors in the NYC area, and we pride ourselves in putting our patients first. We believe the foundation of any orthopedic related injury is the open communication and relationship between doctor and patient. No two people are alike, just like no two injuries are alike. This is why we work together to combine our approach and experience into a plan that will be most effective for each and every patient.
Each of our Orthopedists has a patient-first approach, with full understanding that life is not the same when suffering from a disorder or injury. From arthritis and carpal tunnel to hip conditions we implement the top medical practices on behalf of our patients. ACL and AML injuries to knees and ankles, we have experience and specialties in any and all orthopedic related issues.
If you are located in Queens or the NYC area and have questions, reach out to our orthopedist in EMU Orthopedics Center, and together let's start your road to recovery.
Your Award Winning Local Queens

orthopedists
Award Winning Orthopedics & Sports Medicine In Glendale, NY 11385 Near Middle Village, Kew gardens, Woodhaven, Ridgewood & Richmond Hill.

We care about you and your injury and have provide you with a customized treatment that will help lessen pain, correct or reduce symptoms, and speed recovery. The healing and rehabilitation process EMU will offer you uses only the latest state-of-the art technology and treatment methods.
Meet Our Board-Certified Provider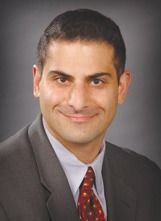 Dr. Seldes
Our board-certified orthopedic surgeon will provide you with the same high-level care he gives to the professional athletes he's counted among his satisfied clients.
Medicare & Medicaid
Healthfirst
Healthplus
Fidelis
Workers Compensation
No Fault